Cash Management which features automating cash level monitoring, balancing and reconciliation will significantly reduce the costs, time and resources associated with manual processes. Insight into cash utilisation results in optimum cash holding and replenishment schedules.
Included in this pack are the following modules:
Cash Level Monitoring
Cash Balancing
Cash Reconciliation
Cash Level Monitoring
Cash Level Monitoring delivers instant information on the level of cash inside the ATM. This is critical for efficient cash forecasting and replenishment scheduling to achieve optimum cash utilisation and reduced cash handling costs.
Accurate, consolidated, real-time information on the amount of cash that was loaded into each ATM and cassette, the cash that was dispensed, and the cash remaining ensures that cash is always available for maximum customer convenience.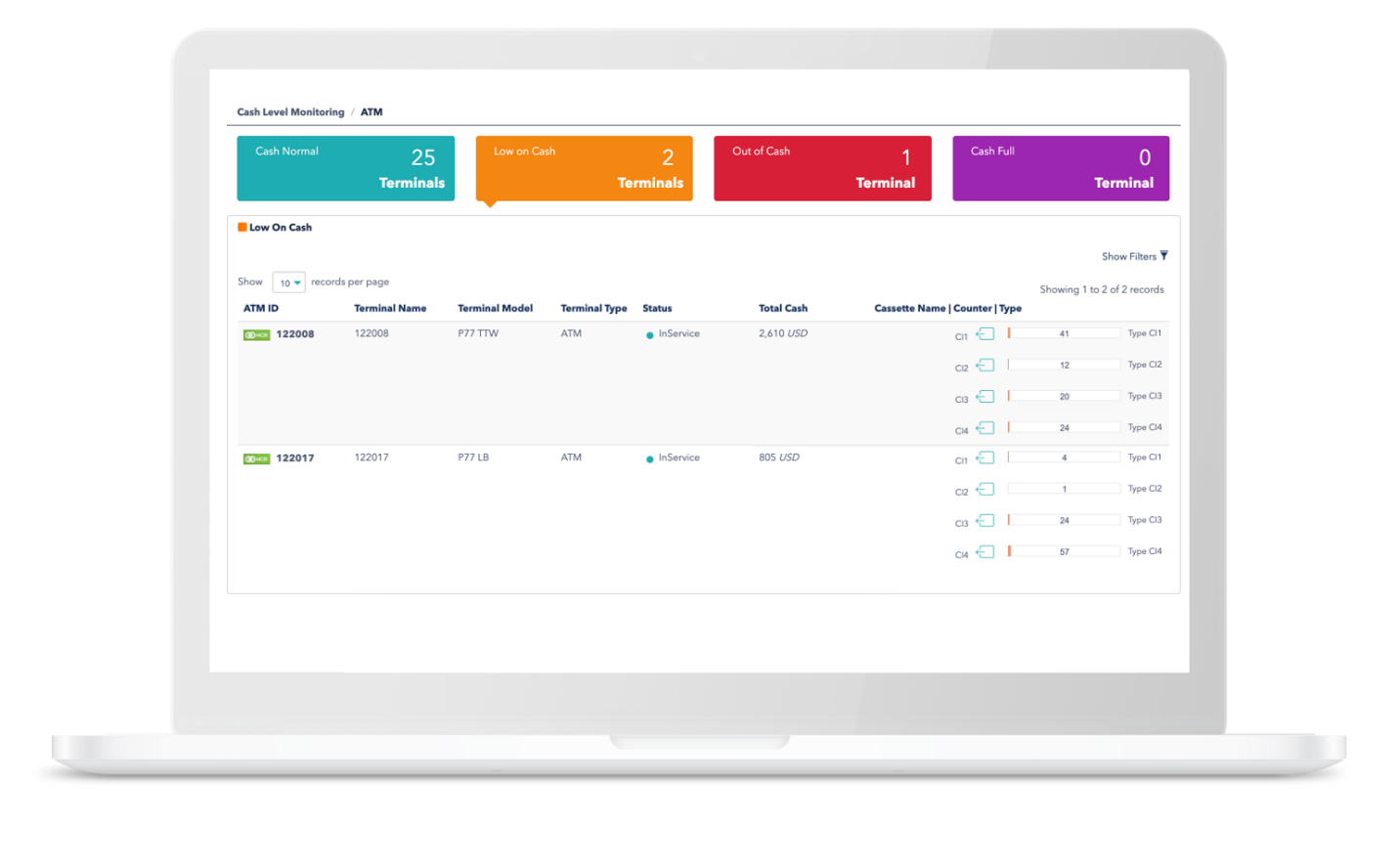 Cash Balancing
Balancing cash loaded and dispensed for book-keeping purposes can be a time-consuming, labour-intensive manual process.
Centralised, automated cash balancing not only reduces costs and saves time but also provides insight that can be used for analysis into improving cash handling efficiency.
Cash Reconciliation
When physical cash does not tally with records, and there are cash excesses or shortages, lengthy manual investigations into EJ data, accounting entries and cash register updates are neither productive nor cost effective.
Real-time synchronisation and consolidation of ATM transaction data in a user-friendly format provides a fast and accurate way of resolving any queries with CITs or customers.