Microtec Service Center
Microtec Service Center provides warranty and maintenance services for products as ATM, Kiosk, Storage System, SAN Switch for customers within Indochina region.
With 7 regional offices around Indochina include Hanoi, Quang Ninh, Da Nang, Ho Chi Minh City, Can Tho, Vientiane, PhnomPenh, Microtec is one of the leading service companies in Vietnam who have maintenance network that covers most cities, provinces around Vietnam, Laos, Cambodia. The heart of Microtec Service Center is a team of more than 120 customer engineers who already received respective certificates from vendors as NCR, HDS…
With experience gained over the years, certified by our principal vendors, and backed by our well-equipped spare parts depot, allows us to respond to system and customer problems quickly and professionally.
Microtec Service Center network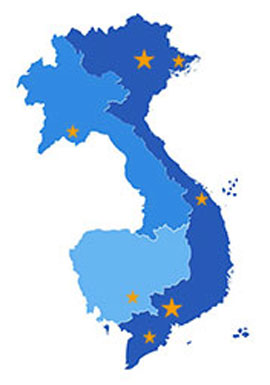 Since 26 April 2012, Microtec Service Centre has obtained ISO 9001:2008 certification to manage and ensure the best service quality when providing to customers.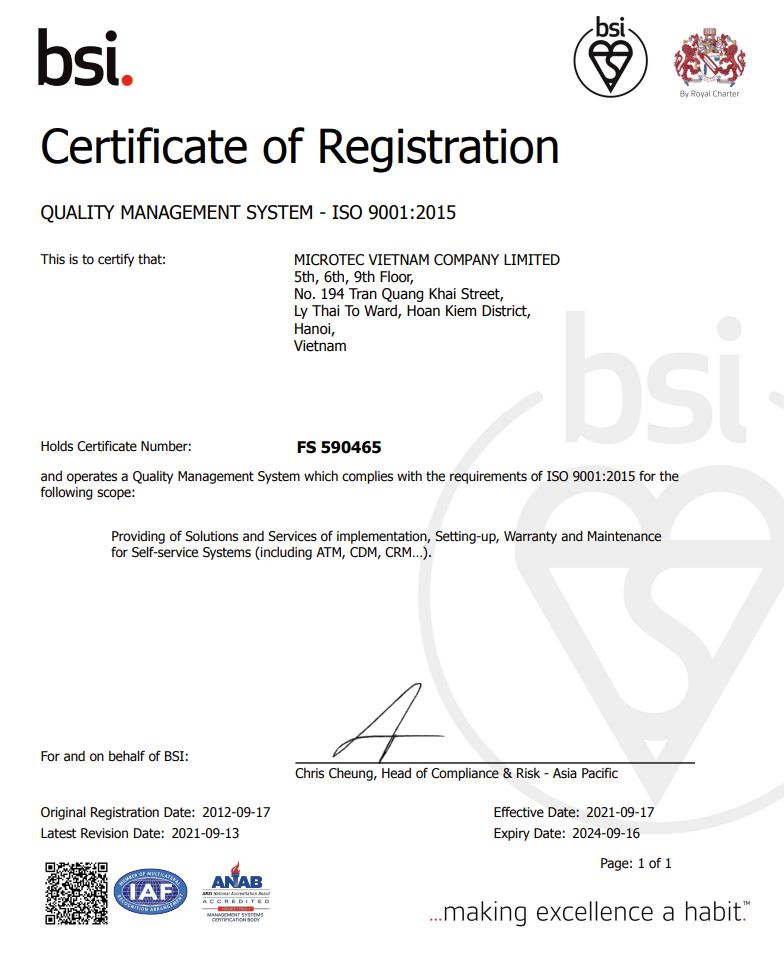 ISO 9001 CERTIFICATE FOR MICROTEC VIETNAM